The Strawberry Lift is a revolutionary new treatment for a double chin that can also tighten loose jowls. It's painless, takes less than an hour for each of 4 sessions and can achieve spectacular results. What's more, it's painless, permanent and does not involve surgery.
What is the Strawberry Lift?
The Strawberry Lift Double-Chin & Facial Toning Treatment by Laser Lipo combines Class 3B Lasers with a new, focussed, Silent Ultrasound. The treatment breaks up fat beneath the chin to reduce fat accumulation, stimulate collagen production and tightens skin. After each session, you will notice an instant toning effect. After a complete course of four session, which are typically held at least two weeks apart, you will have significantly tightened jowls and a visibly a reduced double chin.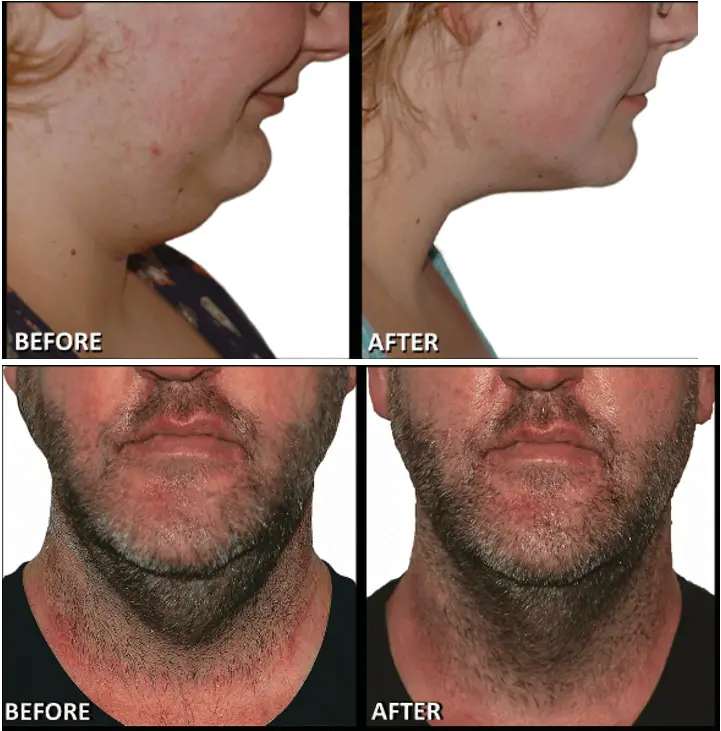 What does the Strawberry Lift involve?
The Strawberry Lift is the new, non-surgical solution for a double chin. During each treatment, you rest your chin in a specially shaped mask that sits beneath your face.
Laser light is emitted through the holes in the mask and penetrates just deep enough to target underlying fat cells in the double chin area. Your fat cells absorb the energy which breaks up their stored fat (triglycerides). This causes them to release water, glycerol and free fatty acids, which is flushed away via the lymphatic system. The fat cells then shrink.
Other tissues, such as blood vessels and nerves are unaffected and treatment is totally painless. All you feel is a comforting warmth radiating from the chin mask.
During each laser treatment, which lasts for 12 minutes, a probe is placed over the cluster of lymph nodes on both sides of the neck to stimulate their function and hasten fat clearance.
After the laser treatment, a focussed, Silent Ultrasound treatment further stimulates the lymphatic system and stimulates collagen formation to tone the skin around the jawline. This part of the treatment lasts around 10 minutes, and involves having the ultrasound problems gently rolled over your skin. Again, it's painless and similar to a regular facial treatment.
The results of the Strawberry Lift are permanent, although you can have a maintenance treatment every now and then if you wish.
Who will benefit from the Strawberry Lift?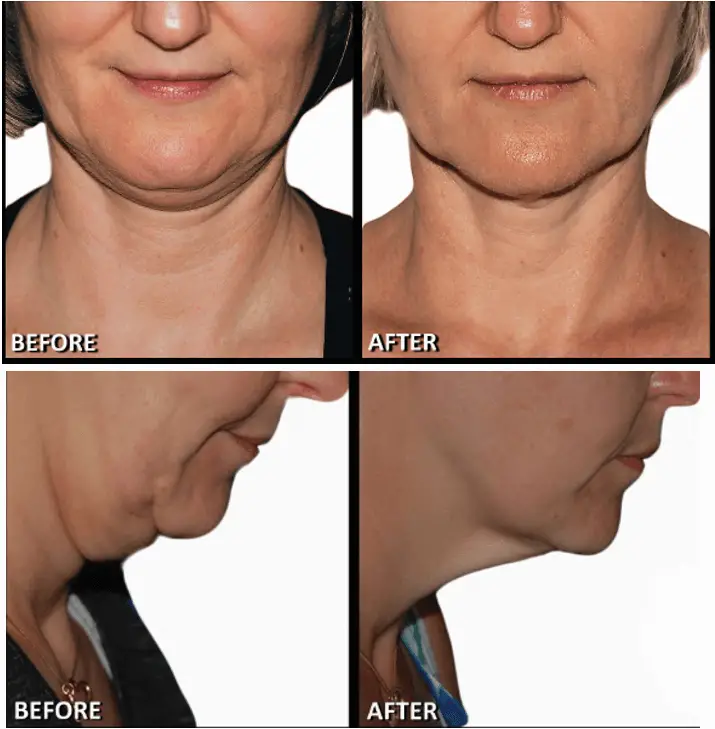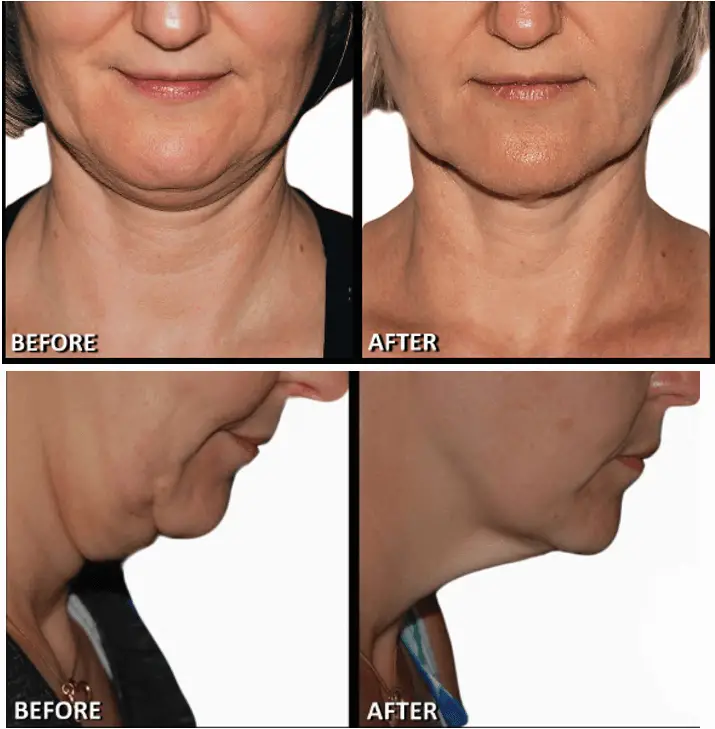 The Strawberry Lift is designed for anyone who has a double chin or floppy jowls, male or female. Treatment can work whether or not you are overweight or have an associated hormone condition such as polycystic ovary syndrome.
The Strawberry Lift is not suitable for anyone under the age of 18, if you are pregnant or breast-feeding, have a pacemaker, or are receiving treatment for cancer, or for an underactive thyroid, liver or kidney problems.
A full course of four treatments costs around £1,000.
Find your nearest clinic offering the Strawberry Lift in the US or UK here.